Scalp Micropigmentation
Scalp Micropigmentation for Balding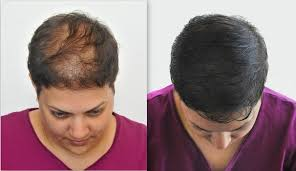 Our trained professionals will embed tiny dots into your scalp so that it looks exactly like your existing hair follicles, It blends seamlessly and looks 100% real even from up close. Our Process is unique in that we offer our clients a customized and personalized scalp micropigmentation treatment by using our advanced matching process to get an exact match achieving total perfection.
SMP for Female Hair Thinning
Hair-loss is a sensitive issue for many women. Pregnancy, menopause and stress are some of the reasons why women will prematurely start losing their hair. Extensions, and hairpieces that tug on the roots constantly are some additional causes for early hair-loss. Our female Hair density treatment will restore your confidence and beauty with the appearance of added volume and increased density.
SMP for Male Hair Thinning
Thinning hair on the crown and temple can be camouflaged with Scalp Micropigmentation. Our well trained technicians will use our personalized and customized SMP process to treat thinning and balding areas adding density and the illusion of extra volume. The procedure can be completed within a few hours without any scarring or downtime,
SMP Transplant Scar Repair & Camouflage
If you've had a hair transplant in the past there's a good chance that you still have a scar from the procedure. We can camouflage your scar, whether it is a horizontal scar from a strip transplant, or a puckered scar from another transplant technique. Using Sheer Medical Laser's customized and personalized SMP process to conceal your transplant scar is an option worth considering. In only a few hours your scar will be invisible to the naked eye, and no-one will know that you ever had a hair transplant. Our certified and trained technicians are standing by to help you become a more better and more confident you.
To Book an Appointment, call (506) 386-1313 or email us at
info@sheermedicallaser.com

Frequently Asked Questions